Henri to become first Finn to reach no. 1 ranking (31.3.2017 by TENNIS.COM)
31.03.2017
HENRI KONTINEN TO BECOME FIRST FINN TO REACH NO. 1 (IN DOUBLES) Henri Kontinen (right) won the Australian Open with John Peers earlier this year. (AP Photo)
Jarkko Nieminen, the best player in the history of Finnish tennis, was known as the "Flying Finn" throughout his career. But Henri Kontinen can now say he has flown even higher—up the rankings that is—as the Finn will become the first player from his country to earn the No. 1 ranking on Monday.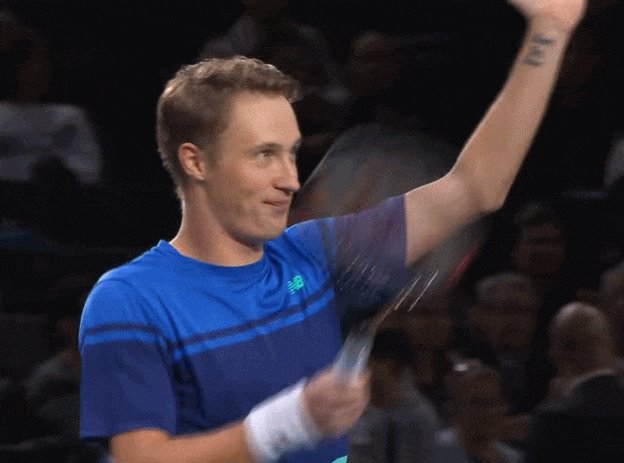 Henri Kontinen will be the new world number 1 on Monday! First finnish to rank #1; won Paris, Finals and AO with
@
johnwpeers
. While Jack Sock and Nicholas Monroe eliminated the top-seeded Kontinen and John Peers from the Miami Open, the Americans helped Kontinen by beating Bob and Mike Bryan in the quarterfinals, guaranteeing Kontinen the top spot in the rankings.
Despite the early loss in Miami, Kontinen and Peers have distinguished themselves since the fall. The duo reached the final of the ATP Masters 1000 event in Shanghai, won the Masters 1000 event in Paris and swept the field to capture the ATP World Tour Finals trophy.
A post shared by Henri Kontinen (@henrikontinen) on Nov 20, 2016 at 12:51pm PST
They then started 2017 with a bang by winning their first Grand Slam at the Australian Open.
You can't say that the Finn is not deserving; he's compiled 14 doubles titles throughout his career.
Just look at what he's capable of with Peers, winning perhaps the point of the doubles year at the ATP World Tour Finals: